Leh Ladakh road trip is ranking between the top fancy road trips that one can take in India. Now, alternately landing straight in Leh via a flight from Delhi, people choosing road trip instead of flight from Delhi to Leh.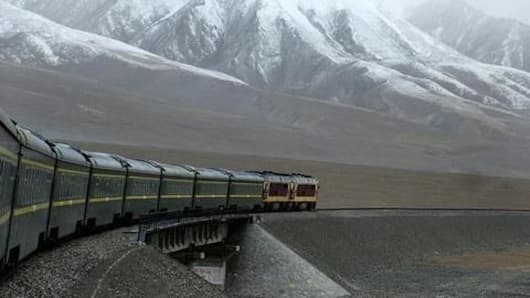 My Dream comes True
I planned my trip to Leh in September and believe me it was one of the most beautiful places to visit. You can make a plan anytime between June to September at this time it remains open and the rest of the year it remains closed due to heavy snowfall. I already heard a lot about the beauty of Leh and my expectations were really high and am all set to depart for Leh.
Choose your mode of travel
The effortless way to reach Leh is by taking flight from Delhi and if you are not from Delhi, the first thing you need to do is to reach Delhi and book your tickets to Leh. However, tickets are costly but if you book the tickets in advance then there are 90% chances you can get cheaper tickets. The flight usually takes 50-60 minutes to reach Leh and the bird's eye view the whole route crossing the hilly and snowy mountains is a retreat to eyes. People are always excited to make videos and to take pictures on their way to Leh. So, I planned to return via Srinagar.
A road trip
For your kind information, to the best of my ability, you can not find train service in Leh that's why the only way to reach one place to another is to travel by bus or taxi. Secondly, if you love to drive you can rent bikes which are available at very low prices in Leh. When I reached Leh the feelings are one of its own kind, the whole airport was surrounded by mountains and it made me feel like I was on the top of the world.
Scrutinizing Leh and Beauty of Nubra valley
The Place is like heaven on earth but due to high altitude, there is a lack of oxygen. Once you reach Leh it is advised to take rest for some time it helps your body to accept the climate conditions of Leh, on the other hand, the magnetic beauty of Nubra valley will not let you rest. The most possible way out for all inquisitive and anxious people is to check out the local attractions and also can visit the local Leh market. To my experience, if you visit the Leh market you will see the market is full of fruit, in short, visiting the Leh market is fruitful you become familiar with the local crowd an also brings you closer to the culture predominant there. The people of Leh are extremely friendly, very helpful and know how to help tourist at their place.
Sand Dunes, Camping, and Spirituality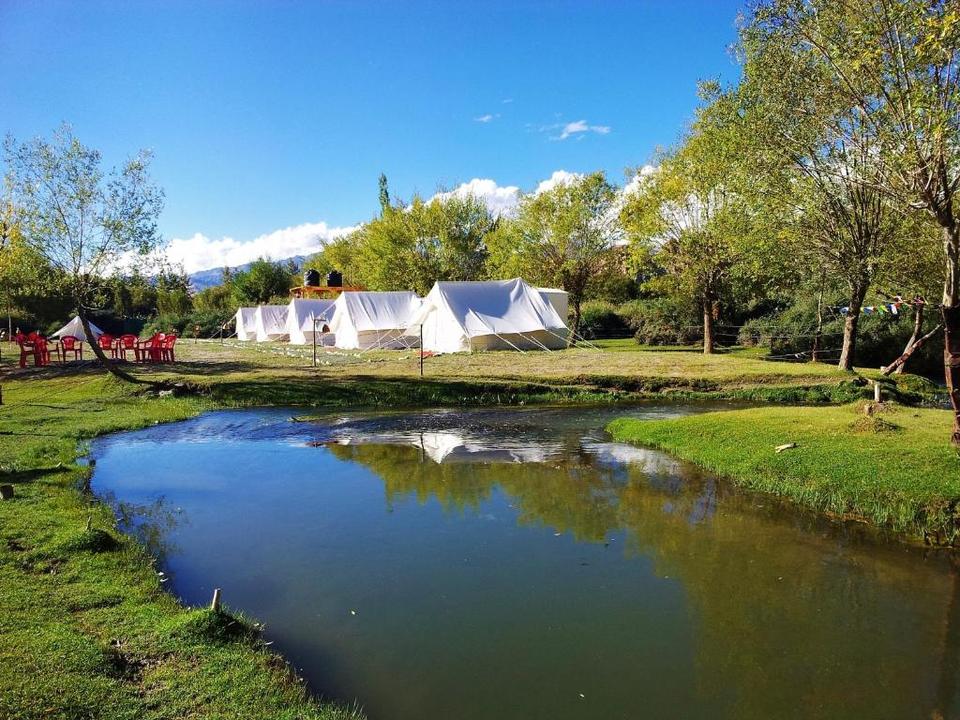 Next day, early morning, I started for Nubra valley and the climate was awesome. The breezy wind and charming mountains were refreshing scenic views of the parallel mountains and the beauty of Leh cannot be asserted in words. The best to get close to Leh is to keep talking to mountains and keep looking to them they will surely answer you and you will fall in one with them. The Bikers passing by you wave their hands to motivate you is another feeling. It creates an energetic feeling and if you are driving you should be careful it is highly recommended booking a cab if you are not a perfect driver. The places you should visit in Nubra valley is sand dunes and this place hosts assorted hotels to stay in. You can enjoy the campfire and feel the Nubra valley by staying in tents.
The lake with different colors: Pangong
I started my journey from Nubra to Pangong in the early morning again. The roads were very silent, not very well developed in many places. Yet again the enthrall mountains and few rivers followed me. The constant movement of bikers making it more amusing and attracting me towards the Pangong lake. The amazing thing is that the lake changes its color and shows different shades; the beauty of Pangong Lake is ambitious to express.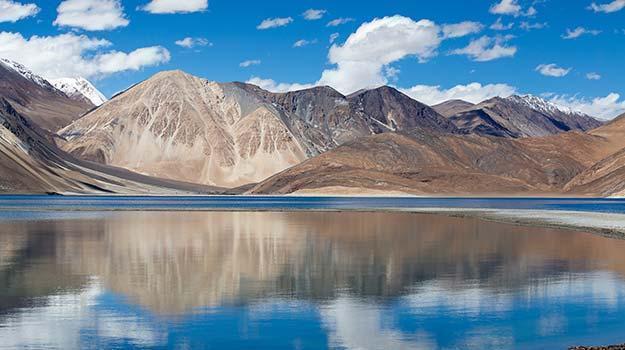 The migrant usually plans a night to stay at the tent near the lake, to scrutinize the lake. Yet you can acknowledge it if you are observing the lake late in the morning, something around 9:00 am. While feeling the beauty of the lake it is advised to wear warm clothes because the temperature is very low at night. Moreover, I had planned to return to Leh, While returning to Leh from Pangong you will cross Changla Pass and in my case, I found the heavy snowfall at Changla Pass. You can enjoy the nice tea and coffee at Changla which can be counted a different experience. Overall the tour from Delhi to Leh turned out to be a dream comes true for me.
Final destination: Delhi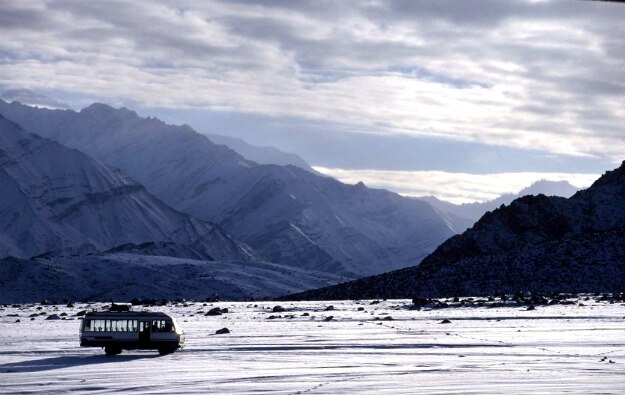 After completing my tour to Leh, I headed towards my last destination which was Delhi. I supposed to return Delhi from Leh the city has a lot to give us. Please make sure that you enjoy each and every moment of the route Leh to Delhi. The route is amazing and you will also confrontation the magnetic hills on your way and will give the different feel and experience.
Delhi to Leh experience: From my Own lens
The feeling was amazing as I already told you, words are not enough to express my experience of the tour but I ever talked about the tour it makes me feel that I'm still traveling, I'm still there, I had been a constant traveler but the emotions attached with this tour were different. I enjoyed a lot, I had fun, I went emotional, I have made some new friends, I felt proud, I captured every possible feeling in my camera during the whole journey.
Camping at Leh
Bikamp Adventures have a campsite at Leh. So, If you are planning for an offbeat and adventurous experience, you can get in touch at info@bikamp.com or call us at +91 – 9818824450 or +91-9549919666
Bikamp Adventures has permanent campsites at
1) Leh, Ladakh