Table of Contents
---
Are you planning a trip to Leh Ladakh? If so, make sure to visit the Hall of Fame Leh. This museum is a must-visit attraction for anyone interested in learning about the history and culture of Ladakh.
The Hall of Fame Leh is located in Leh City, near the Kushok Bakula Rimpochee Airport. It is a museum dedicated to the Indian Army and showcases their bravery and sacrifices in various wars, including the Siachen region conflict. The museum also has exhibits that showcase Ladakhi culture, heritage, and traditions.
Visitors can learn about the history of Ladakh by exploring the different sections of the museum. The exhibits include photographs, weapons used during wars, documents related to historical events, and models showing how battles were fought. One section is dedicated to Lord Buddha and his teachings.
Apart from its historical significance, visitors can also enjoy stunning views of Leh Palace and Shanti Stupa from the museum's rooftop. Don't forget to wear your best Ladakhi attire when visiting this place!
To conclude Hall of Fame Leh is an attraction worth visiting when travelling through the Leh Ladakh region as it provides deep insight into rich cultural heritage & tradition along with showcasing the Indian army's bravery & sacrifices during various wars fought over the years.
Understanding the Significance of the Hall of Fame Leh
The Military Hall of Fame Leh: A Tribute to Bravery and Sacrifice
History has always been a fascinating subject, especially the Military Hall of Fame was created to commemorate the sacrifices made by soldiers in various wars throughout history.
Commemorating Fallen Soldiers
The Military Hall of Fame Leh serves as a tribute to fallen soldiers who gave their lives in service to their country. Visitors can learn about the history of wars, including the strategies and tactics used by soldiers in battle. The exhibits in the museum showcase weapons, uniforms, medals, photographs, documents, and other items related to war.
Educating Visitors About Military History
Today, the museum continues to educate visitors about the importance of military history and the bravery of those who fought for their nations. The displays are arranged chronologically so that visitors can follow the progress of warfare through time. Visitors can also see how technology has changed over time with new weapons being developed every year.
History of the Hall of Fame Leh as a War Museum
The Hall of Fame Leh Museum is not just a typical tourist attraction, but also a military hall that showcases the history of wars and army posts. The museum's exhibits and artefacts highlight the bravery, sacrifices, and triumphs of individuals who have served their countries in various conflicts throughout history.
Arms Room: A Collection of Weapons and Armour
Have you ever heard of the Kargil War? It was a conflict between India and Pakistan that happened in 1999. The Arms Room in the Hall of Fame Leh displays some of the weapons that were used by the Pakistani army during this war. This includes rifles, pistols, and grenades. You can even see some of the uniforms that were worn by the soldiers. It's really interesting to see these items up close and imagine what it must have been like to be a soldier in that war. It's a great place to learn about the history of the Indian Army and its brave soldiers.
Documentaries and Projection Rooms
In addition to the Arms Room, there are other unique attractions at the Hall of Fame Leh Museum that make it a must-visit destination for anyone interested in military history. Visitors can explore different rooms featuring photo walls, documentaries, and projection rooms showcasing various aspects related to war.
For instance, travellers who take tickets for the show will get to watch a 20-30 minute short documentary about the Kargil War. This documentary takes viewers on an emotional journey through some significant events that shaped our present-day Kargil.
Exhibits and Artefacts at the Hall of Fame Leh
Kargil: A Must-Visit Destination for History Buffs
If you're a history buff, Kargil is a must-visit destination. This town located on the Kargil road was the site of the 1999 India-Pakistan war. The Hall of Fame Museum in Leh offers exhibits and artefacts that give visitors a glimpse into this significant event in Indian history.
One of the most striking exhibits at the museum is a documentary film that tells the story of the war. Visitors can watch it in the projection room, which has comfortable seating and state-of-the-art audio-visual equipment. The walls of this room are adorned with pictures and facts about the war, providing visitors with an immersive experience.
Another exhibit worth checking out is the arms room, which showcases weapons used during the conflict. Visitors can see rifles, machine guns, grenades, and other weapons up close and learn about their specifications and usage.
Srinagar: A Picturesque Summer Capital
Just a few hours away from Leh lies Srinagar, Jammu and Kashmir's summer capital. This city offers stunning views of Dal Lake and Mughal gardens that will take your breath away. If you're planning to visit Leh, make sure you include Srinagar in your itinerary.
Apart from its natural beauty, Srinagar also boasts several cultural attractions that are worth exploring. One such attraction is Shankaracharya Hill, which houses an ancient temple dedicated to Lord Shiva. Visitors can climb up to this hilltop temple for panoramic views of Srinagar city.
The Souvenir Shop: Perfect for Travellers
After exploring all that Leh has to offer, head over to the Hall of Fame's souvenir shop for some mementoes to take back home. The shop sells high-quality Pashmina shawls made from luxurious woollen fabric native to the region. These shawls make excellent gifts for loved ones or as personal souvenirs.
Apart from shawls, the shop also sells other local handicrafts such as carpets, pottery, and jewellery. Travellers can find unique items here that they won't find anywhere else in the world.
Timings and Entry Fees for Visiting the Hall of Fame Leh Ladakh
Hall of Fame Leh is a tribute to the brave soldiers of the Indian Army who have made immense sacrifices for the nation. The Kargil War, also known as Operation Vijay, was a significant event in the history of the Indian Army, and the Hall of Fame Leh pays homage to the martyrs who laid down their lives during this war.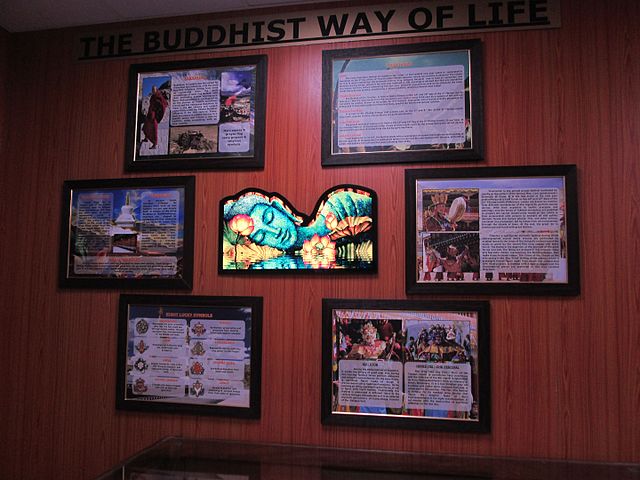 Visitors can witness a plethora of exhibits featuring weapons used during wartime, clothing worn by soldiers, and documents related to various wars fought by India. The museum also showcases the beauty and diversity of India with exhibits featuring Tso Moriri Lake and other scenic locations that Indian soldiers have fought to protect.
The Hall of Fame is open throughout the year except on national holidays like Republic Day (26th January), Independence Day (15th August), and Gandhi Jayanti (2nd October). Visitors can visit from 9 am to 7 pm daily. It is recommended that visitors allocate at least two hours for their visit to fully appreciate all that the Hall of Fame Leh Ladakh has to offer.
The entry fee for visiting the Hall Of Fame Leh is INR 100 per person. However, there are special packages available which include transportation facilities along with sightseeing options such as Magnetic Hill, Gurudwara Pathar Sahib, Sangam Point etc. These packages range from INR 500-800 per person depending on what they include.
Visiting the Hall Of Fame Leh is an opportunity to pay respect to our brave soldiers who have fought for our country. It's also an opportunity to acknowledge the sacrifices made by their families, especially their parents. Visitors can learn about India's rich military history through interactive exhibits such as audio-visuals and photographs.
The Role of Hall of Fame Ladakh in Preserving Regional History
Impressive Collection of Artifacts and Exhibits
The Hall of Fame Leh Museum Ladakh is a must-visit destination for anyone interested in Indian military history. The museum houses an impressive collection of artefacts and exhibits that showcase the region's rich cultural heritage, as well as its contributions to India's defence forces.
Visitors can expect to see rare photographs, documents, weapons, and uniforms on display. These items provide a glimpse into the lives of soldiers who served in the region over the years. The museum also features interactive displays that allow visitors to learn more about key battles and events.
One particularly moving exhibit is dedicated to the Kargil War, which took place in 1999. Visitors can view letters written by soldiers to their families back home, as well as personal belongings such as helmets and boots. The exhibit serves as a reminder of the sacrifices made by those who fought for their country.
Immerse Yourself in Local Culture
A visit to Leh Ladakh is not complete without spending at least a few nights in town. This will give visitors ample time to explore other nearby attractions, such as monasteries and scenic mountain passes.
Leh is also an excellent place to immerse oneself in local culture. Visitors can sample traditional Ladakhi cuisine at local restaurants or attend cultural events such as dance performances or music concerts. Shopping for souvenirs at local markets is another popular activity.
Last Post Ceremony
As visitors leave the Hall of Fame Leh museum, they are treated to a moving tribute known as the "Last Post" ceremony. This ceremony honours soldiers who have given their lives in service to their country.
During the ceremony, buglers play "The Last Post," while soldiers lower the flag and pay their respects. It is a solemn moment that serves as a reminder of the sacrifices made by India's brave soldiers over the years.
Preserving Regional History
The Hall of Fame museum plays an important role in preserving the region's history for future generations. The exhibits and artefacts on display provide a valuable resource for researchers, historians, and students.
By showcasing the sacrifices made by soldiers over the years, the museum also serves as a reminder of the importance of defending one's country. It is a powerful testament to the bravery and dedication of those who have served in India's defence forces.
Exploring Beyond the Hall of Fame – Top Attractions in Leh Ladakh
Kargil Road: A Scenic Drive to Remember
One of the best ways to explore the beauty of Leh Ladakh is by taking a road trip on Kargil Road. The road stretches from Srinagar to Leh and offers breathtaking views of snow-capped mountains, lush green valleys, and sparkling streams. The journey takes around 2 days and passes through some of the most remote and picturesque villages in the region.
Many tourists who have taken this route have rated it as one of their best experiences in India on TripAdvisor. They recommend stopping at various points along the way, such as Drass War Memorial, Lamayuru Monastery, Magnetic Hill, and Gurudwara Pathar Sahib. These places offer a glimpse into the rich history and culture of Ladakh.
Pashmina Shawls: A Must-Buy Souvenir
Ladakh is famous for its Pashmina shawls which are made from the wool of Changthangi goats found only in this region. These shawls are known for their softness, warmth, and intricate embroidery work. They are available in various colours and designs at local markets in Leh.
Tourists who have purchased these shawls rave about their quality and craftsmanship. They also appreciate that buying them supports local artisans and helps preserve traditional skills that have been passed down for generations.
Spituk Monastery: A Spiritual Haven
Spituk Monastery is located on a hilltop overlooking the Indus River near Leh. It was founded over 500 years ago by Lama Lhawang Lotus and houses many ancient artefacts including thangkas (Buddhist paintings), statues, weapons, masks, and musical instruments.
Visitors can climb up to the upper floor where they can see a beautiful view of Leh city along with various monasteries surrounding it. They can also participate in the daily prayers and rituals performed by the monks. Many tourists find this experience to be peaceful and enlightening.
Where to Stay Near the Hall of Fame Leh – Top Hotel Collections
Hotels Near the Hall of Fame
If you are planning to visit the Hall of Fame Leh, it is essential to find a comfortable and convenient place to stay. Fortunately, there are several hotels near the Hall of Fame that offer excellent accommodation options for visitors.
Hotel The Palace Ladakh
One of the top hotels near the Hall of Fame Leh is Hotel The Palace Ladakh. This hotel offers spacious and well-appointed rooms with modern amenities such as free Wi-Fi, flat-screen TVs, and tea/coffee makers. The hotel also features a restaurant that serves delicious local and international cuisine.
The Grand Dragon Ladakh
Another popular hotel near the Hall of Fame Leh is The Grand Dragon Ladakh. This eco-friendly hotel offers luxurious rooms with stunning views of the Himalayas. Guests can enjoy facilities such as an indoor pool, fitness centre, and spa.
Hotel Singge Palace
For those looking for a more budget-friendly option, Hotel Singge Palace is an excellent choice. This hotel offers comfortable rooms at affordable prices and features a restaurant that serves delicious food.
Other Accommodation Options
Apart from these hotels, there are several other accommodation options available near the Hall of Fame. These include guesthouses, homestays, and campsites. Visitors can choose according to their preferences and budgets.
Paying Respect to India's Brave Soldiers at the Hall of Fame
Recognizing the Bravery of India's Soldiers at the Hall of Fame
Induction into the Hall of Fame is a prestigious honour that recognizes an individual's achievements and solidifies their legacy within their field. However, there are some individuals who deserve recognition beyond their respective fields – the brave soldiers who fight for our nation's safety and freedom. In India, we pay tribute to these heroes at the Hall of Fame in Leh.
Honouring Martyrs of the Kargil War
One of the most significant events in recent Indian history was the Kargil War in 1999. The conflict between India and Pakistan lasted for over two months and resulted in numerous casualties on both sides. The Indian army ultimately emerged victorious thanks to Operation Vijay, but many soldiers lost their lives during this time.
At the Hall of Fame Leh, visitors can pay their respects to these brave soldiers who made the ultimate sacrifice for our nation. The memorial includes a wall with the names of all those who laid down their lives during the Kargil War. It serves as a reminder not only of their bravery but also of our duty to protect our country from external threats.
Celebrating Soldiers' Accomplishments
Beyond honouring martyrs, the Hall of Fame Leh also celebrates the accomplishments of other soldiers who have served our country with distinction. One such example is Tsewang Dorje, who served in Siachen Glacier and Tso Moriri Lake areas before being awarded Shaurya Chakra posthumously.
The bubble rating system used to evaluate individuals' eligibility for induction into hall fame leh is not applicable here since every soldier deserves respect and admiration for serving our country selflessly. Their sacrifices should never be forgotten, and it is essential that we continue to celebrate their accomplishments.
Inspiring Future Generations
The Hall of Fame serves as a source of inspiration for future generations, encouraging them to strive for greatness and leave their mark on their respective fields. For young people, it is essential to recognize the sacrifices made by our soldiers and understand that they are the reason we can enjoy our freedom today.
Parents visiting the Hall of Fame with their children can use this opportunity to teach them about the importance of serving our country and instil a sense of patriotism in them. By doing so, we can ensure that future generations continue to value and respect our soldiers' contributions.
Conclusion – An Unforgettable Visit to the Hall of Fame in Leh Ladakh
Visiting the Hall of Fame Leh Ladakh is an experience that will stay with you forever. The museum not only honours the brave soldiers who fought for our country but also provides a glimpse into India's rich history and culture.
As you explore the exhibits and artefacts, you'll be transported back in time to witness some of India's most significant battles, including the Kargil War. The displays are informative and engaging, providing a unique insight into the lives of soldiers and their families.
Beyond the museum walls lies a region steeped in natural beauty and adventure. From trekking through rugged terrain to exploring ancient monasteries, there is something for everyone in Leh Ladakh.
If you're planning a visit to this beautiful part of India, make sure to set aside some time for the Hall of Fame. It's an opportunity to pay your respects to our brave soldiers while gaining a deeper understanding of India's history and culture.
Whether you're travelling alone or with family and friends, visiting the Hall of Fame is an unforgettable experience that will leave a lasting impression on your heart and mind. So pack your bags, book your tickets, and get ready for an adventure like no other!
If you are looking for a unique nature-filled stay away from the hustle and bustle of the city, then look no further and call +91 98188 24450 or click to visit Bikamp Camp Resort Leh Ladakh.